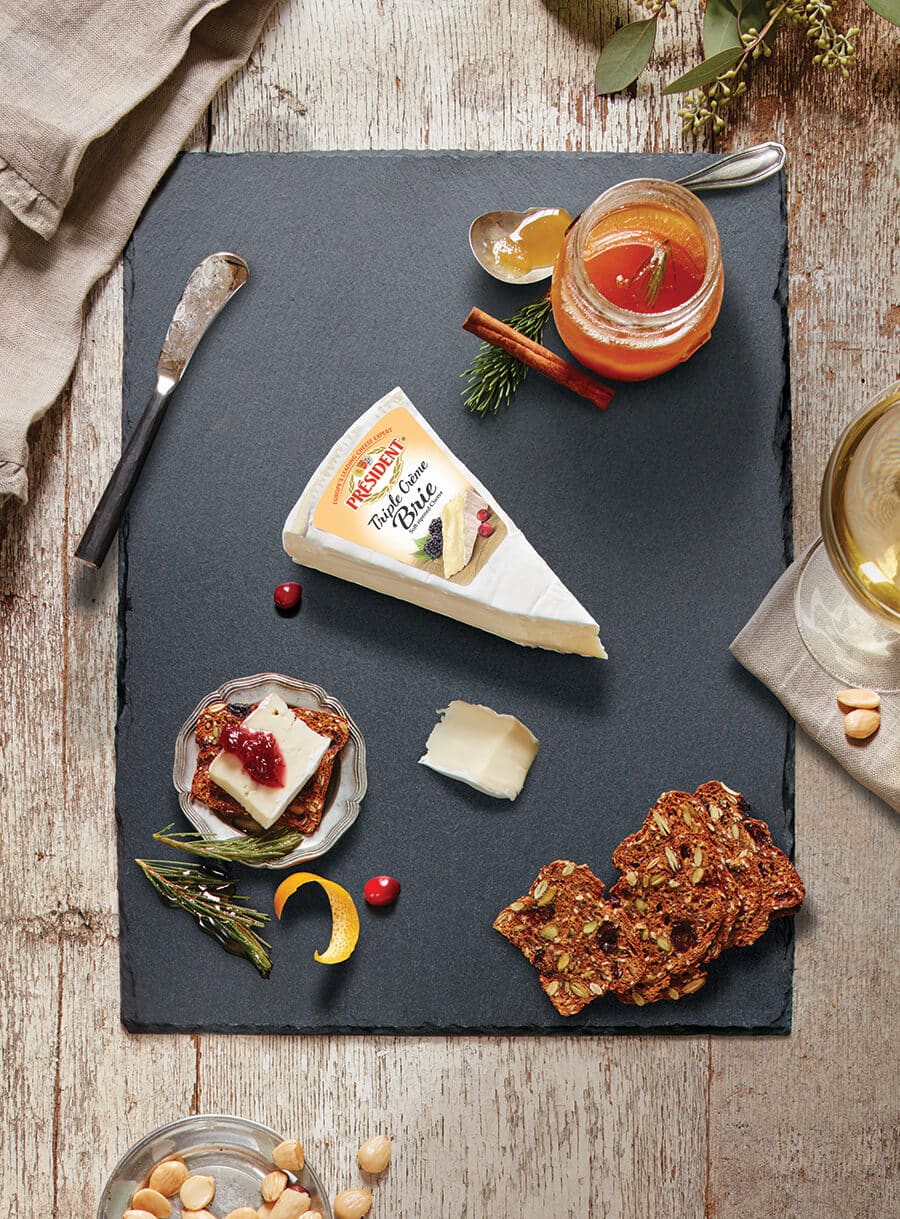 Président Triple Creme Brie & Spruce Tip Honey
Take the award-winning, indulgent taste of our Triple Crème Brie and pair it with the sweetness of spruce tip honey, and you have the perfect holiday or cool-weather crowd pleaser.
Prep Time
20 min
Cook Time
10 min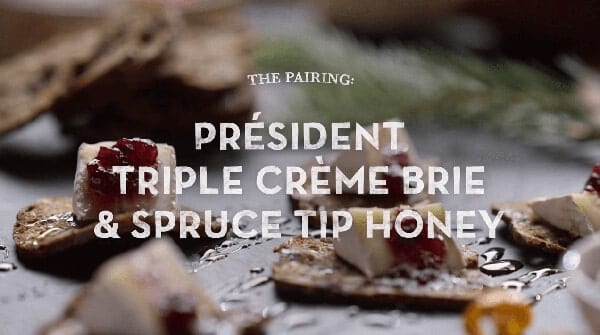 Watch the Video
Ingredients
1 package Président® Triple Crème Brie
1 cup of Spruce Tip Honey Follow recipe below
1/2 cup Cranberry Jam
1 whole Orange Peeled
Directions
Slice Brie into bite-size pieces on a plate or cutting board.
Drizzle with spruce tip honey.
Spoon cranberry jam on top.
Garnish with orange peels.
Spruce Tip Honey
1 cup gourmet honey
1/2 cup spruce tips
Spruce Tip Honey
Place honey and spruce tips in a saucepan.
Heat until just about boiling.
Cover and remove from heat.
Once cool, place in jar.
Expert Tip

No spruce tips? No problem. Use any gourmet honey to infuse a note of sweetness.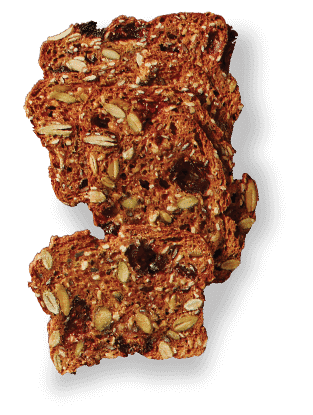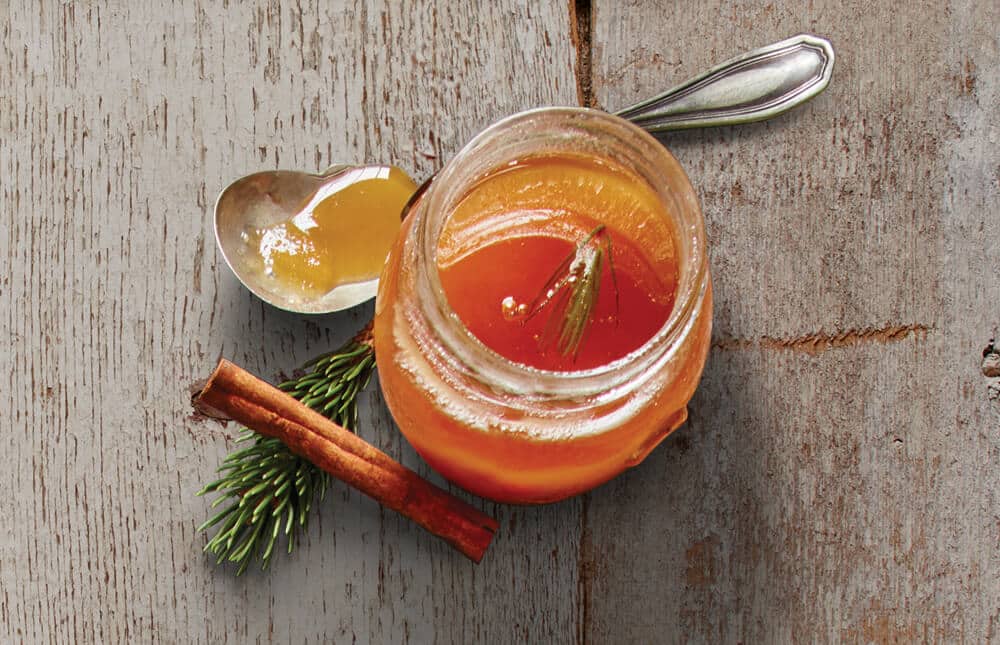 Spruce Tip Honey
An adventurous, bee-inspired pairing. To add a hint of pine to the sweetness of your honey, infuse it with spruce tips. This brings out the taste of wild fruits and citrus. Paired with the indulgent creaminess of Triple Crème Brie, it gives you and your guests a surprisingly sweet, delightful taste perfect for occasions in autumn or around the holidays.
Tip

Garnishing your cheeseboard with a few spruce tips will tie together the overall theme of your pairings, and the scent of pine will enhance the culinary aesthetic of the cheeseboard.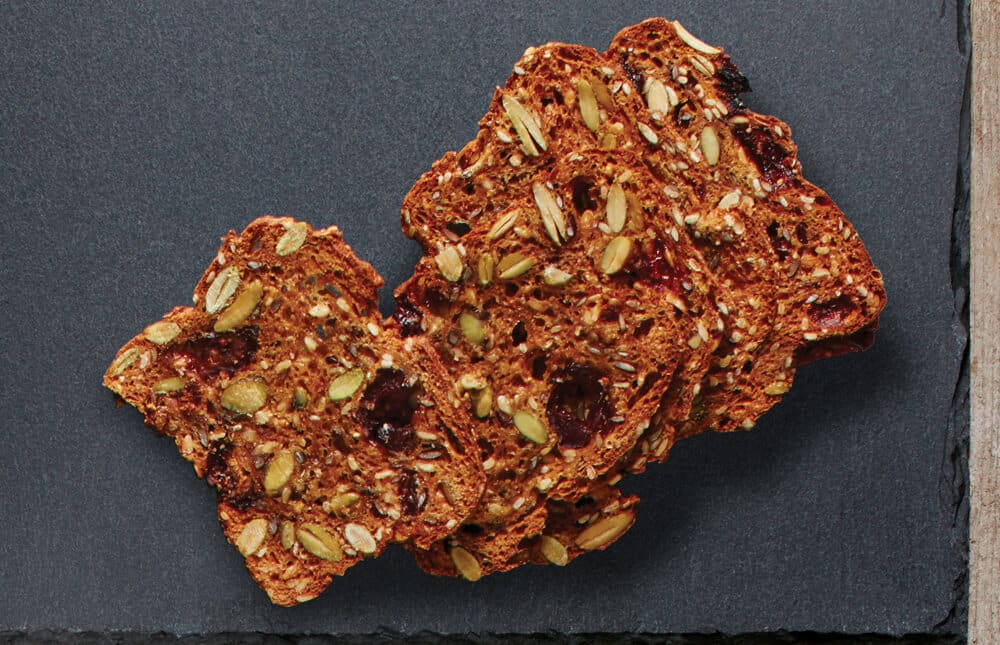 Artisanal Crisps
Not just a cheese delivery mechanism, crisps add extra punch to the party. When choosing what kind of artisanal crisps or crackers to use first think about some of the other foods you want to serve. For instance if you're serving Triple Crème Brie with nuts, consider pairing it with a nutty crisp. This will highlight the subtle buttery notes of the cheese without overwhelming it. Keep in mind that what pleases you aesthetically is important too. Look for crisps that are visually appealing when placed next to your other pairings.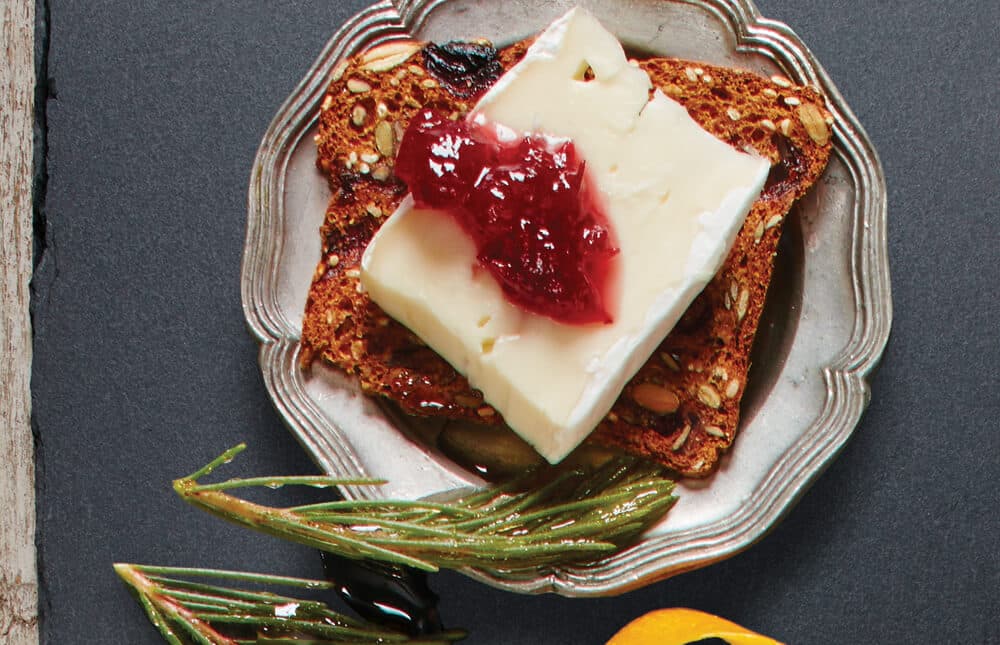 Cranberry Jam
Choose pairings that appeal to the eyes as well as the palate. Jams using seasonal fruits like cranberries are the perfect complement for holiday occasions. There is an inviting balance between the richness of the Triple Crème Brie and the tartness of the cranberries.
Tip

The citrus aroma of garnishes such as orange peel pairs well with the tangy flavor of the cranberry and will add to the appetite appeal.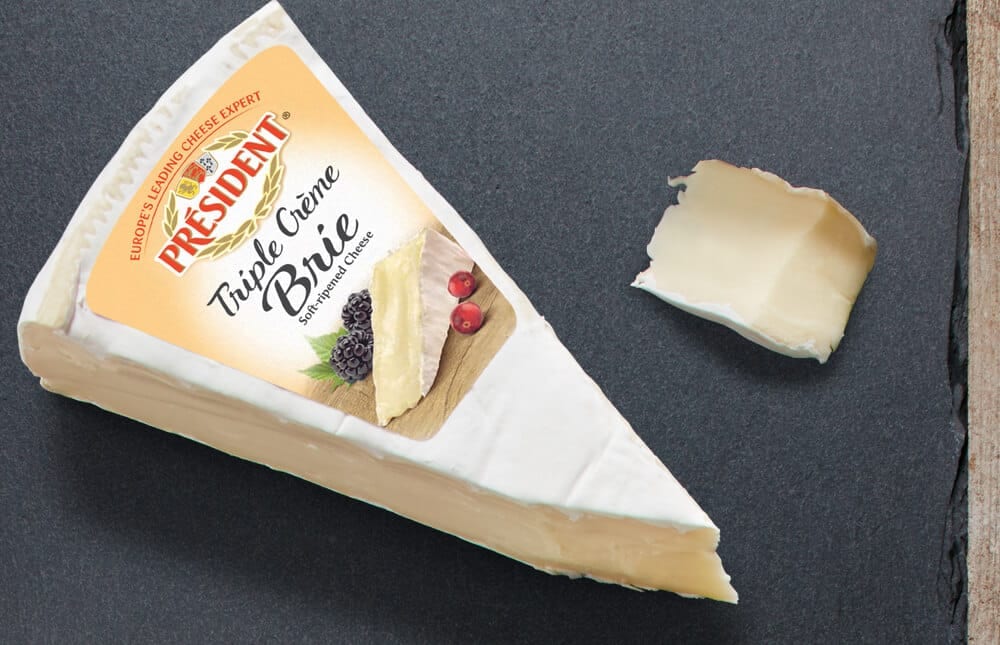 President Triple Crème Brie
Our Triple Crème Brie took home gold at the American Cheese Society 2015. Thanks to its award-winning mild flavor and subtle buttery notes, it strikes a perfect balance that pairs well with a multitude of delicious foods and beverages.
Tip

For the perfect texture, set your Triple Crème Brie out an hour before serving.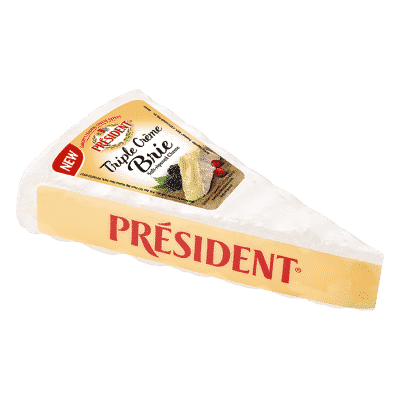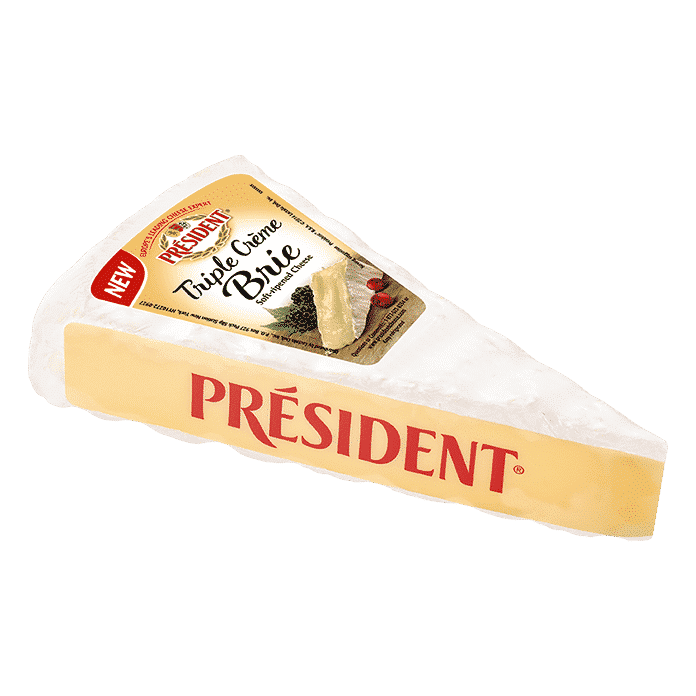 Président® Triple Crème Brie Cut & Wrap Wedge
Extra cream takes our classic Brie to a new level of smooth.
Learn More