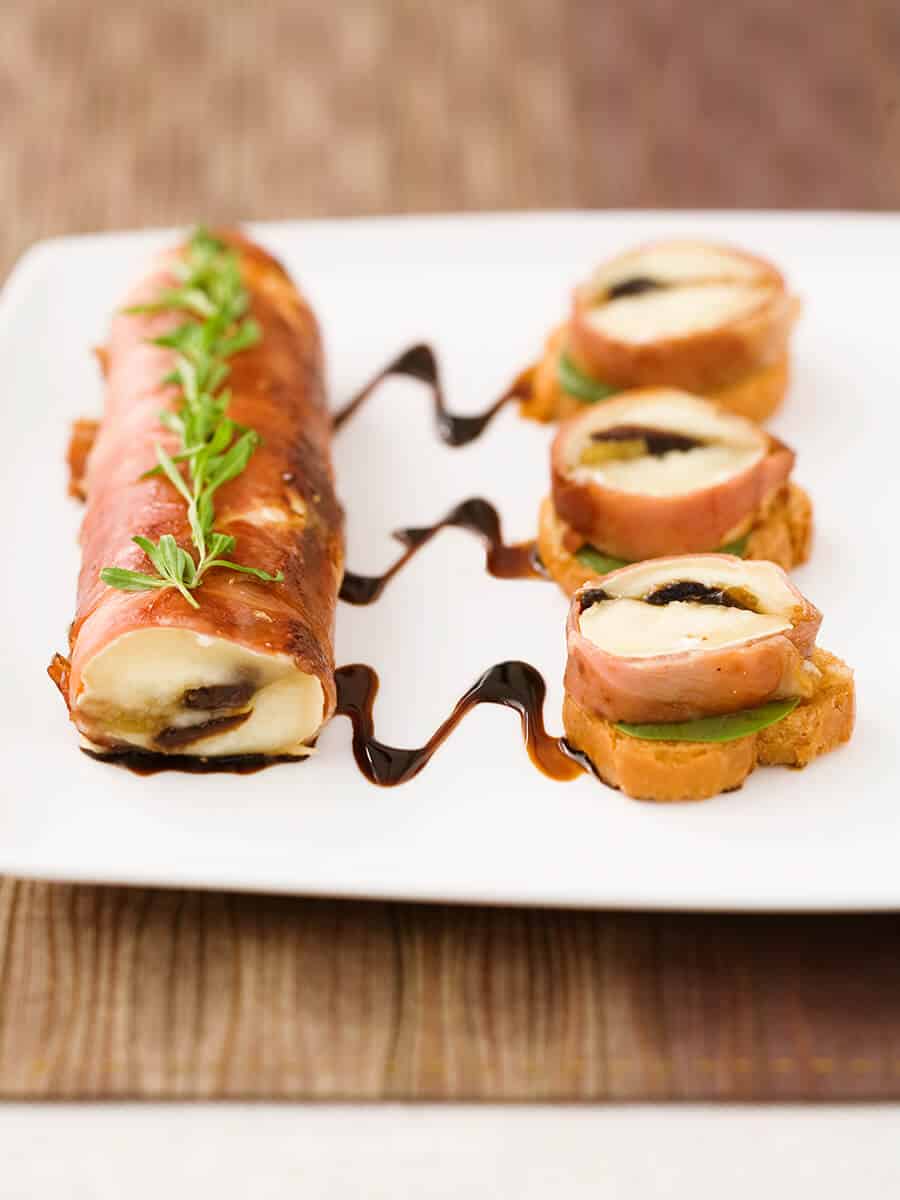 Prosciutto Wrapped Brie with Figs
Creamy Brie and sweet figs are wrapped in a layer of delicate prosciutto and served with bread or crackers. It's a decadent combination of flavors sure to be the favorite appetizer at your next gathering.
Prep Time
15 min
Cook Time
5 min
Ingredients
4 Dried Figs
2 tbsp Fig Preserves
1/4 tsp Italian Herb Blend
pinch Red Pepper Flakes
Salt and Pepper
6 oz Président® Brie Log
4 Slices Prosciutto
1 tsp Olive Oil
Directions
Combine figs, preserves, Italian herbs, pepper flakes, salt and pepper.
Cut Brie log in half lengthwise. Top one half of Brie with fig mixture and place other half of Brie on top, sandwiching the figs in-between.
Lay the prosciutto slices out lengthwise, slightly overlapping the edges, and place Brie near one end. Gently, roll prosciutto around brie tightly.
Heat olive oil in sauté pan large enough to hold log and sauté log, turning to crisp prosciutto on all sides.
Remove from pan and serve with bread, crackers, or toast.