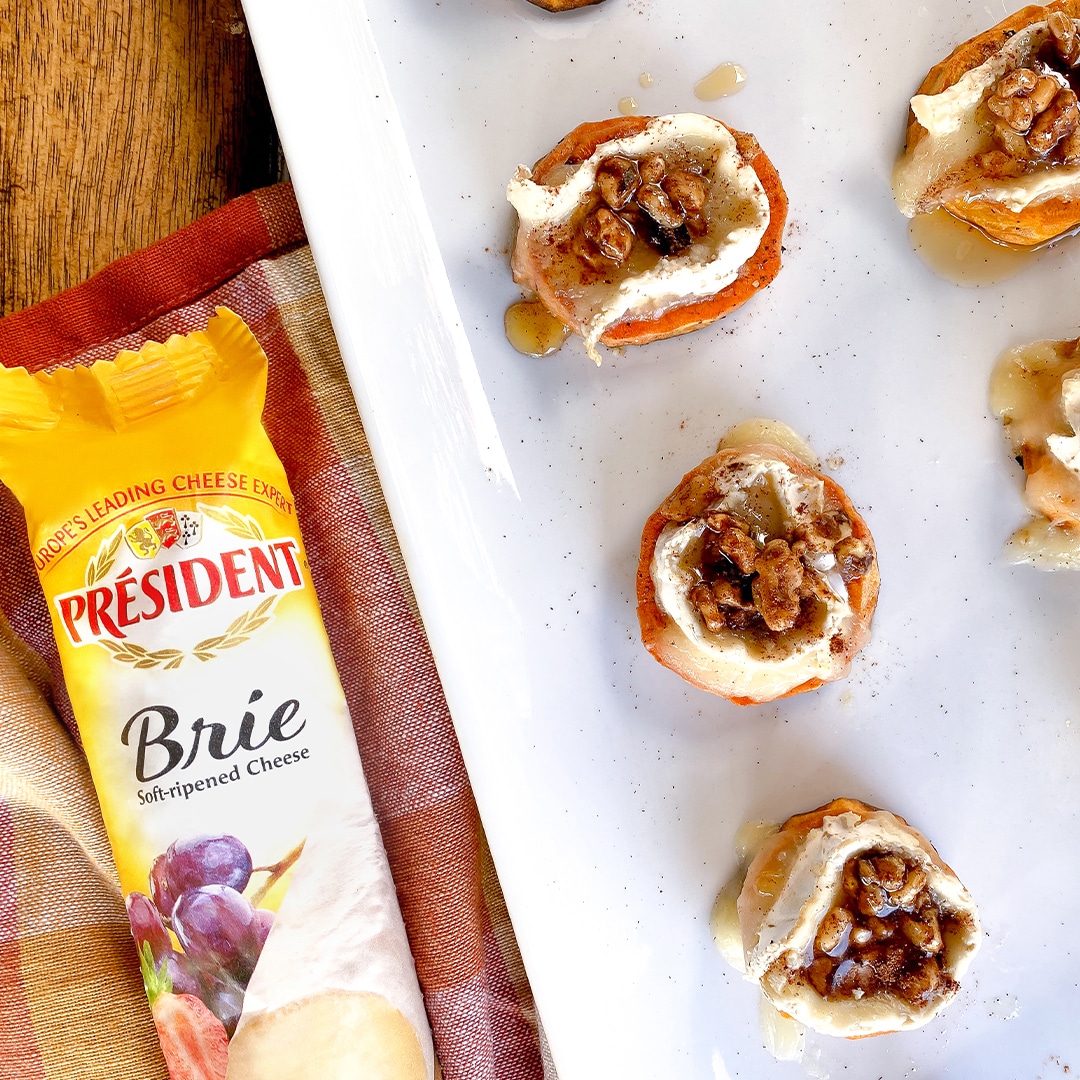 Roasted Sweet Potato Rounds with Président® Brie
This festive appetizer hits all the seasonal flavors in one delicious bite! Cinnamon spiced sweet potatoes topped with melted Président Brie cheese finished with maple glazed walnuts.
Recipe created by Aleka of Bite Sized Kitchen
Prep Time
10 min
Cook Time
25 min
Ingredients
2-3 large sweet potatoes, long and skinny
4-6 oz Président Brie Log
1/3 cup chopped walnuts
2 tsp honey
1/2 tsp cinnamon
2-3 tbsp olive oil
salt to taste
Instructions
Preheat oven to 425°F.
Peel your sweet potatoes. Cut each into rounds that are approximately 1⁄2-3⁄4" thick. You want about 16 rounds.
Lay your sweet potato rounds onto a baking sheet and drizzle with olive oil. Season well with salt and freshly cracked pepper.
Bake for 25-30 minutes on the middle rack flipping halfway through. They are ready when they are fork tender. (Not mushy!)
While waiting for your sweet potatoes, cut your Président Brie cheese log into 1⁄4-1⁄2" thick rounds.
Add your walnuts, honey and cinnamon to a small bowl and mix.
Remove your sweet potatoes from the oven when they're done and immediately add a slice of Brie to the top of each round. You want the residual heat to slightly melt the brie.
Top the Brie with your walnut mixture and serve warm.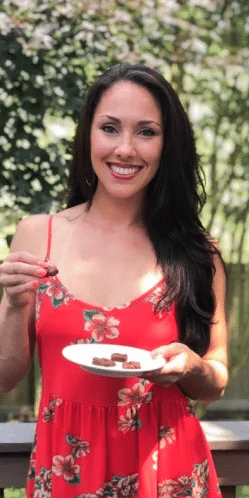 Recipe by
Aleka
Aleka is a mother of two boys, self-taught chef and entertainer at heart. When asked, "Why Bite Sized?" she simply responded, "because the best conversations revolve around food, why not have a spread out the entire party where guests can pick and nibble the entire time!?"
Bite Sized Kitchen