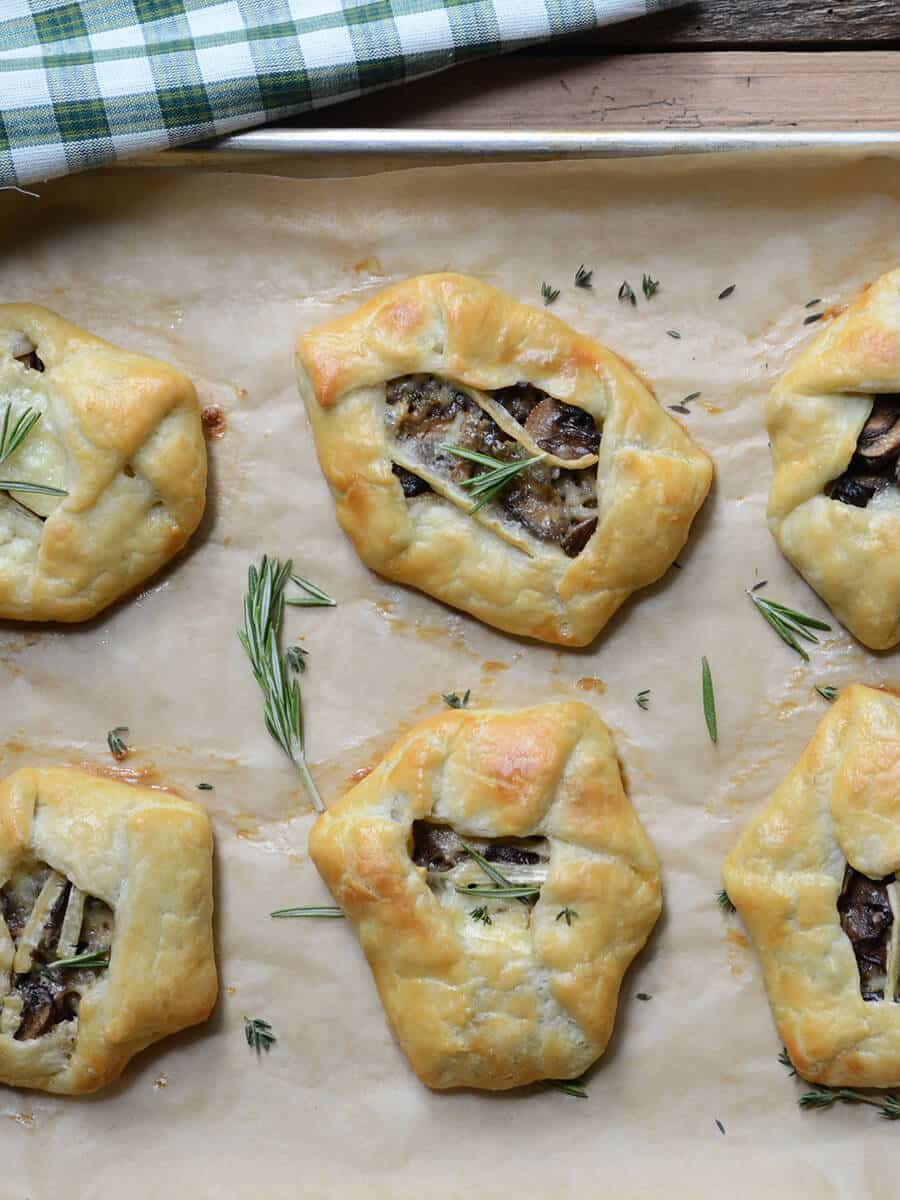 Rosemary & Thyme Mushroom Galettes with Brie
Flakey pastry houses a mixture of mushrooms, garlic, rosemary and thyme. Oozing Brie gives the final touch to these savory holiday hors d'oeuvres.
Prep Time
45 min
Cook Time
45 min
Pastry Dough Ingredients
2 1/2 cup all-purpose flour
3/4 tsp fine salt
1 cup cold Président unsalted butter
7 tbsp ice-cold water
Pastry Dough Directions
Pulse together flour and salt in a food processor. Add butter and pulse until it mixture looks like coarse meal.
Transfer the dough to a large bowl. Add water, 1 tablespoon at a time, working dough with your fingertips just until it comes together. Add only enough water so the dough comes together when you squeeze it.
Gather dough into a ball, flatten it into a disk, wrap it in plastic wrap, and refrigerate until chilled (about 30 minutes).
Mushroom FIlling
4 tbsp Président unsalted butter
1 1/2 lb mushrooms thinly sliced (crimini & shiitake mushrooms suggested)
3/4 tsp coarse salt
1/8 tsp ground black pepper
2 large cloves garlic minced
2 tsp fresh rosemary minced
2 tsp fresh thyme minced
2 tbsp white wine (or vegetable stock)
Mushroom Filling Directions
Melt butter in a large skillet over medium to medium-high heat. Once hot, add mushrooms, salt, and pepper. Cook, stirring occasionally, until liquid evaporates and mushrooms are tender (10 to 15 minutes).
Add garlic, rosemary, and thyme, and cook 2 minutes. Stir in white wine (or vegetable stock) and cook until the liquid is evaporated, (about 30 seconds).
Finishing Touches Ingredients
8 oz Président Triple Crème Brie wedge
1 egg beaten with 1 tbsp water
Galette Directions
Preheat the oven to 400F. Line 2 large baking sheets with parchment paper.
Slice Brie into 12 equal portions.
Divide the dough into 12 equal pieces and roll each into a ball. Roll out each ball on a floured surface to make a circle about 6 inches in diameter. Spoon about 3 tablespoon mushroom filling into the center of the pastry, and spread to about 1 1/2 to 2 inches from the edge of the pastry. Top with 1 piece of Brie.
Fold the edge of the pastry up over the filling to create a border. Repeat for each pastry.
Place pastries on baking sheet. Beat egg and 1 tablespoon water together in a small bowl and brush this on the border of the pastries (you will have extra eggwash – do not try to use it all).
Bake until the crusts are golden brown, about 25 minutes, rotating the trays once halfway through. Serve warm or at room temperature.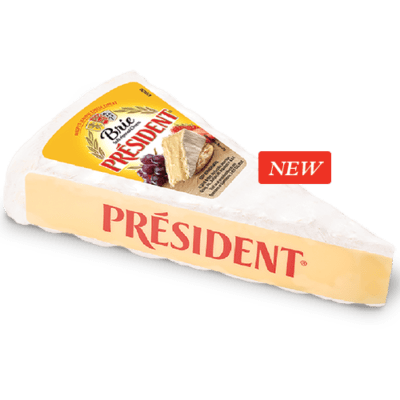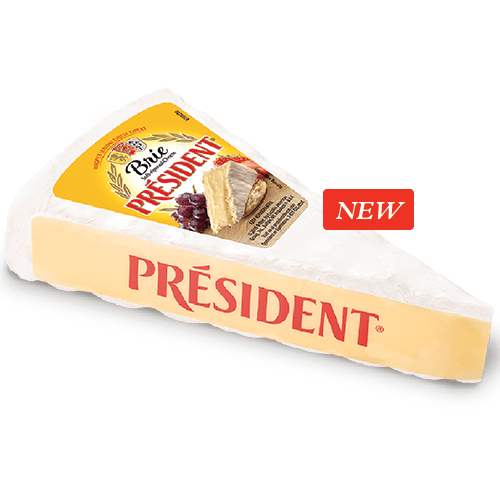 Président® Cut & Wrap Brie Wedge Plain
Essential in any cheese spread, wrapped for convenience.
Learn More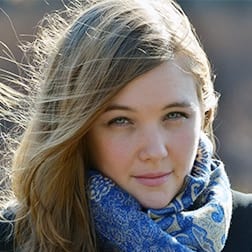 Recipe by
Faith
Faith is the writer, recipe developer, photographer, and food stylist behind An Edible Mosaic. An avid traveler, Faith has lived in Syria, Jordan and Kuwait, and her recipes embrace the foods of many different cultures. Her cookbook, An Edible Mosaic, features more than 100 Middle Eastern recipes. Now based in the Washington, D.C. area, Faith blogs to inspire readers to get into the kitchen and try something new. Besides food and travel, Faith's passions include reading, vintage shopping, and discovering ancient cultures.
An edible mosaic