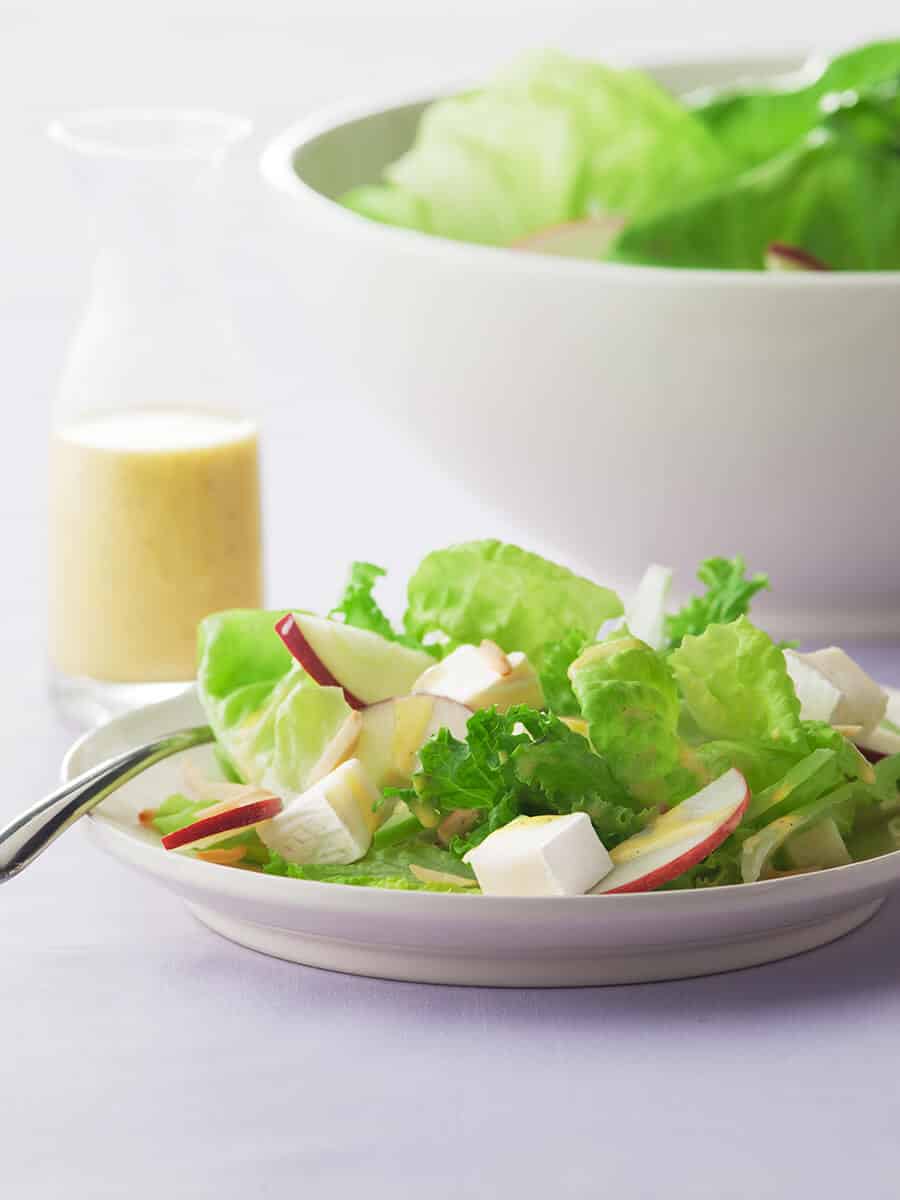 Salad with Brie
Don't let its simplicity fool you! This salad is a delicate balance of distinct flavors. Creamy Président Brie complements the crisp apples and a citrusy zest is drizzled over the entire salad.
Ingredients
6 Leaves of Green Leaf Lettuce washed and dried
3 oz Président® Brie peeled
3 tbsp Almonds chopped
1/4 Empire Apple sliced
Orange Zest
2 tbsp Canola Oil
1 tbsp White Balsamic Vinegar
1 tbsp Honey
1 tsp Dijon Mustard
Salt and Pepper to taste
Directions
Arrange lead lettuce in a fanned position.
Slice 1/4 of an Empire apple into 1/8 inch slices (remove core). Squeeze a bit of orange juice on apple slices to keep them from oxidizing.
Arrange apple slices on lettuce leaves.
With a sharp vegetable peeler, shave 3 oz. Brie on lettuce leaves.
Sprinkle with almond and 4-5 pieces of orange zest for garnish.
To make dressing, combine canola oil, white balsamic vinegar, honey, Dijon mustard, squeeze of fresh orange and a pinch of salt and pepper. Whisk ingredients together. Drizzle over salad.