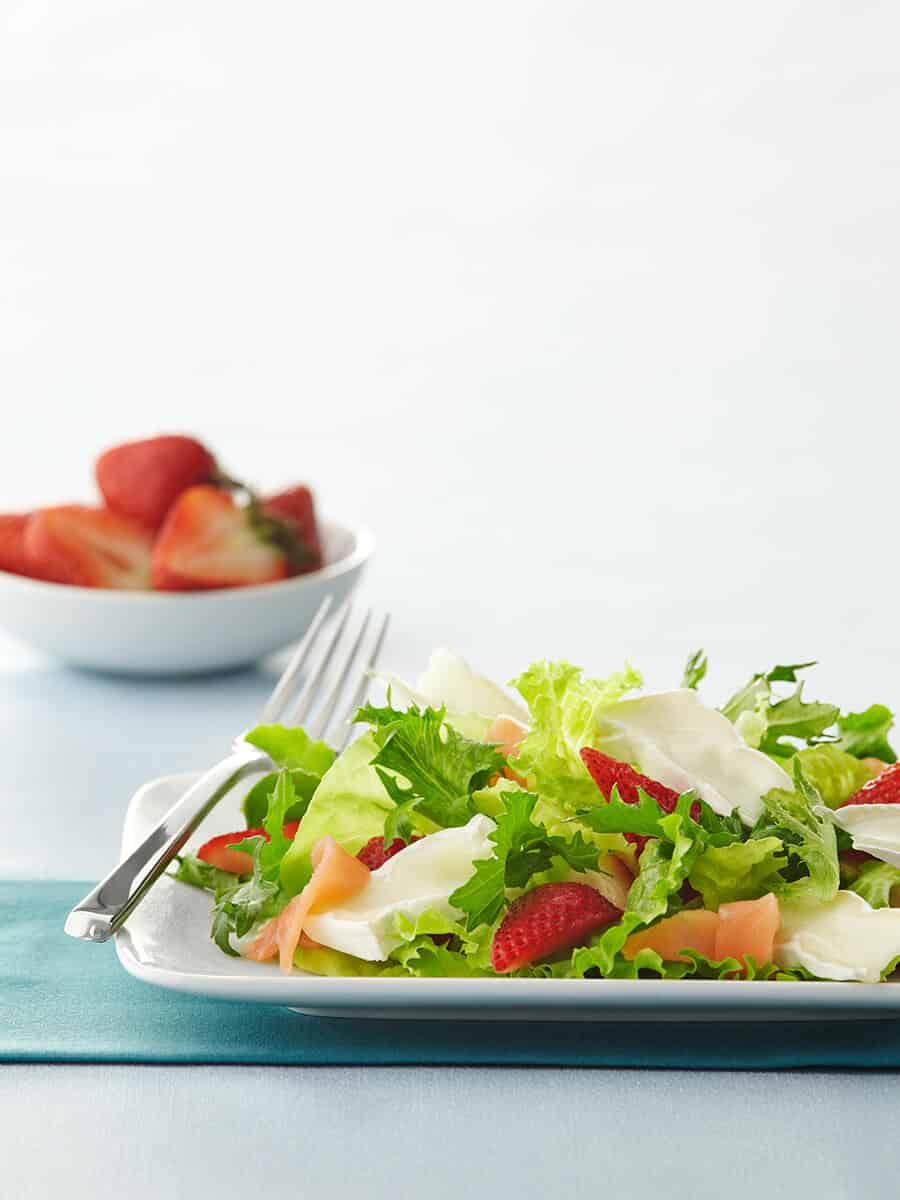 Smoked Salmon, Brie & Strawberry Salad
A light salad with full flavors. Président Brie is cubed and tossed with fresh strawberries, smoked salmon and red onions. A mustard vinaigrette tops the salad with just the right amount of seasoning.
Ingredients
3 tbsp Olive Oil
1 tbsp Balsamic Vinegar
1 tbsp Dijon Mustard
14 oz Mixed Salad Greens
1/2 Pack Président® Brie Round cubed
1/2 Small Red Onion sliced
12 Strawberries quartered
6 oz Smoked Salmon cut in strips
Salt and Pepper
Directions
For salad dressing: mix olive oil, balsamic vinegar and mustard in a bowl. Set aside.
Place greens, brie cubes, sliced onion, strawberries and salmon in a large bowl and toss well.
Just before serving, toss with salad dressing. Season with salt and pepper.