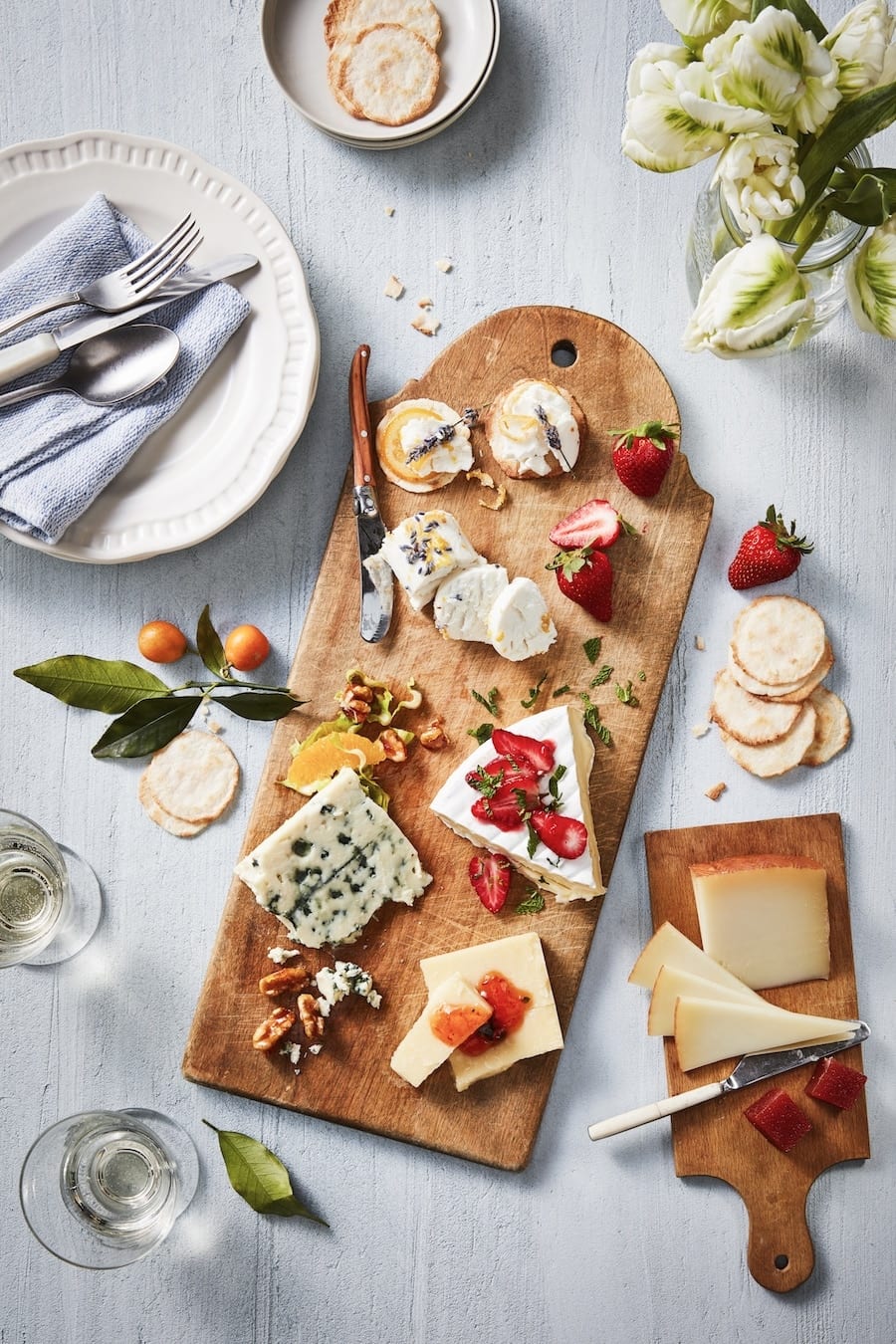 Spring Cheese Board
Springtime is the ideal time to feature fine cheeses from around the world along with unique fruit pairings. Great for before the meal or as a lighter bite, this plate is perfect for outdoor dining.
Cheeses
1-2 oz Président Goat Cheese
1-2 oz Président Triple Crème Brie
1-2 oz Président Don Bernardo® Manchego
1-2 oz Black Diamond® Aged Cheddar
Directions
On a cheese board, arrange the cheese in a circle, starting with the most mild (Président Goat Cheese) to the most intense (Président® Société Roquefort).
Pair the Président Goat Cheese with the candied lavender and lemon.
Pair the Président Triple Crème Brie with the mint and strawberry compote.
Pair the Président Don Bernardo Manchego with quince paste.
Pair the Black Diamond Aged Cheddar with the jalapeño jam.
Pair the Président Société Roquefort with the endive and orange with candied walnut.
Accompaniments
Candied Lavender and Lemon
Mint and Strawberry Compote
Quince Paste
Jalapeño Jam
Endive and Orange with Candied Walnut
Expert Tip

For maximum flavor, remove the cheese from refrigeration 30 minutes to 1 hour prior to serving.