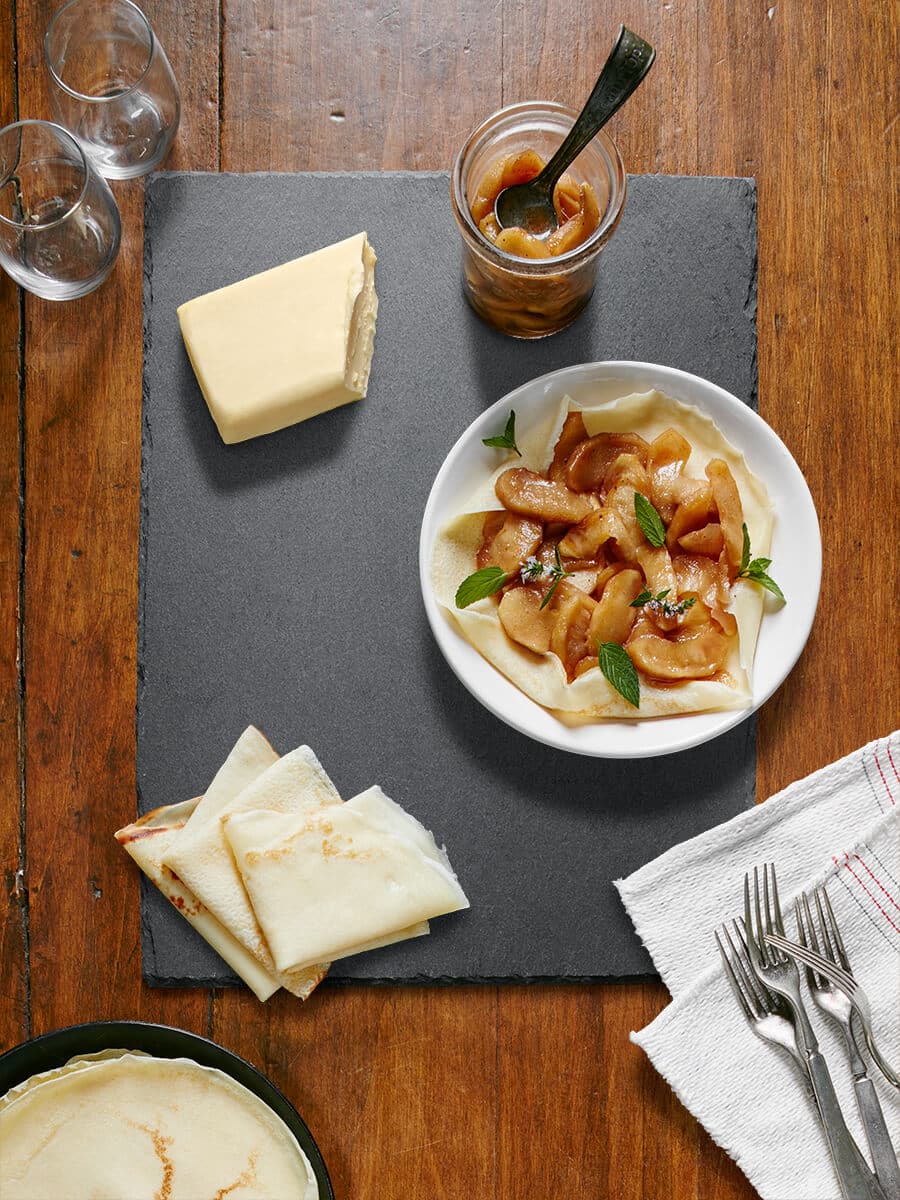 Président Butter & Apple Cinnamon Crepes
Start with real European style butter and it's easy to transform any breakfast or brunch into a simple but decadent occasion with this easy recipe.
Prep Time
10 min
Cook Time
15 min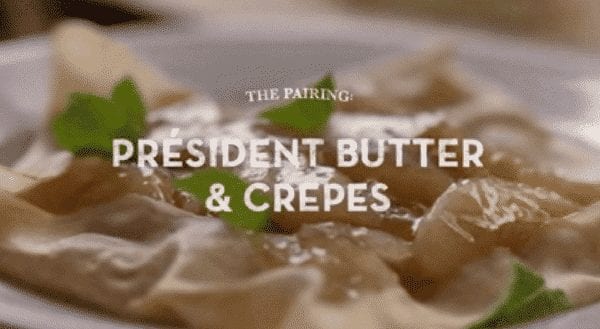 Watch the Video
Ingredients
3 oz Président® unsalted butter plus more for greasing the pan
3 cup milk
6 whole eggs
1-1/2 cup flour
3.3 oz sugar
1 tsp vanilla extract
1 tsp salt
1 cup of apple filling
Directions
Slightly brown butter
Heat milk over medium heat and allow to cool 10 minutes
Whisk eggs, flour, sugar and salt together
slowly add the hot milk, browned butter and extract
Melt a little butter in a skillet, over medium heat.
Add about 3 Tbsp of the batter to the pan and swirl to cover the bottom of the pan. Cook until the bottom of the crepe is golden, about 1-2 minutes. Loosen edges with a spatula. Flip and cook for another minute.
Once crepes are made, fill with apple filling
Makes about 15 crepes
Expert Tip

Garnishing your apple filling with mint leaves can add a burst of color as well as a hint of cool freshness to the flavor.
President Butter and Apple Cinnamon Crepes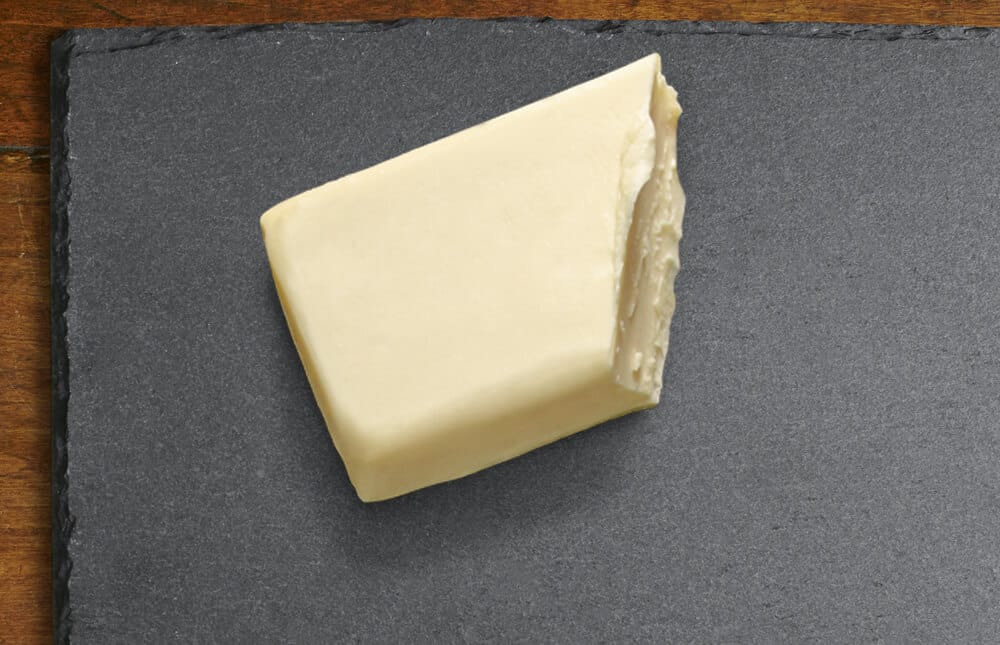 President Butter
A distinct butter from a distinct region. Président butter gets its full nutty flavor, creamy texture and gold yellow color from the rich and fertile area it's made in. Normandy, France is considered the "grand cru" of Europe's dairy regions thanks to its oceanic climate and rich grass. This ensures our cows get the best sustenance to produce the best dairy possible.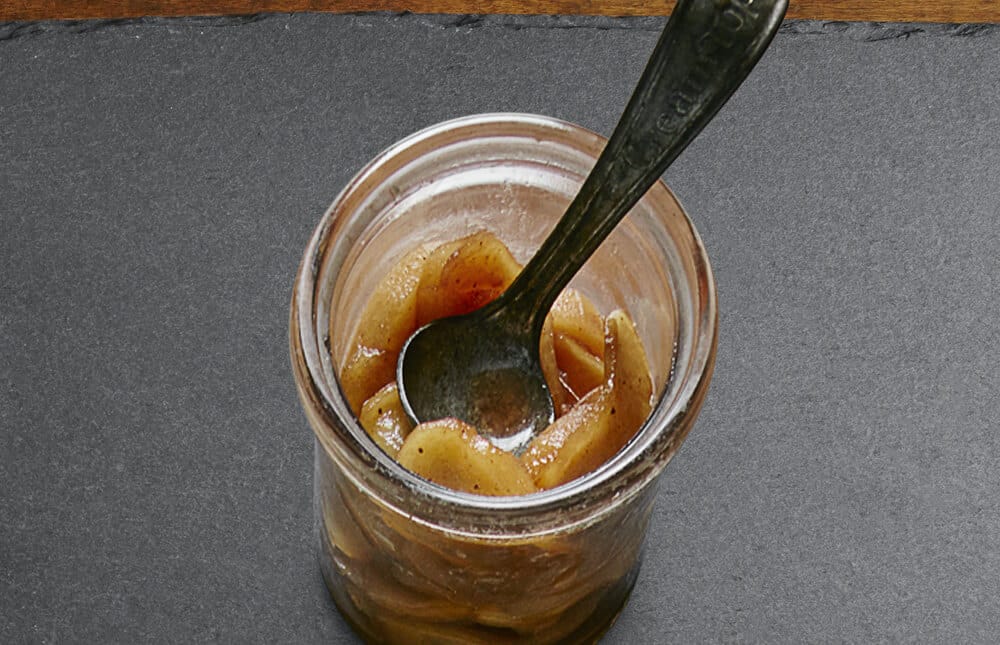 Apple Filling
A crepe by itself is only half finished. One of the greatest complements you could add to your crepe is wrapping it around apple filling. The thin buttery goodness of the crepe is a perfect pairing for the sugary sweetness of apples and cinnamon. It's a versatile combination you can have for breakfast or dessert.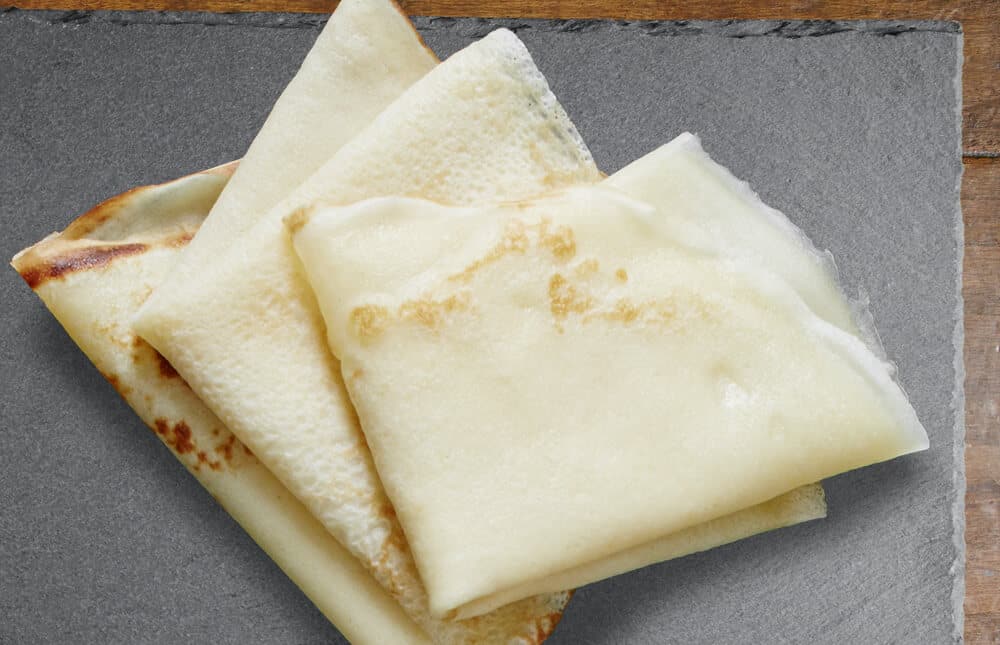 Crepes
To make authentic French Crepes use authentic French butter. A favorite French classic enjoyed around the world, the word crepes literally means curled. Whether they're for breakfast, brunch—or really any occasion—rich buttery crepes are always a crowd pleaser.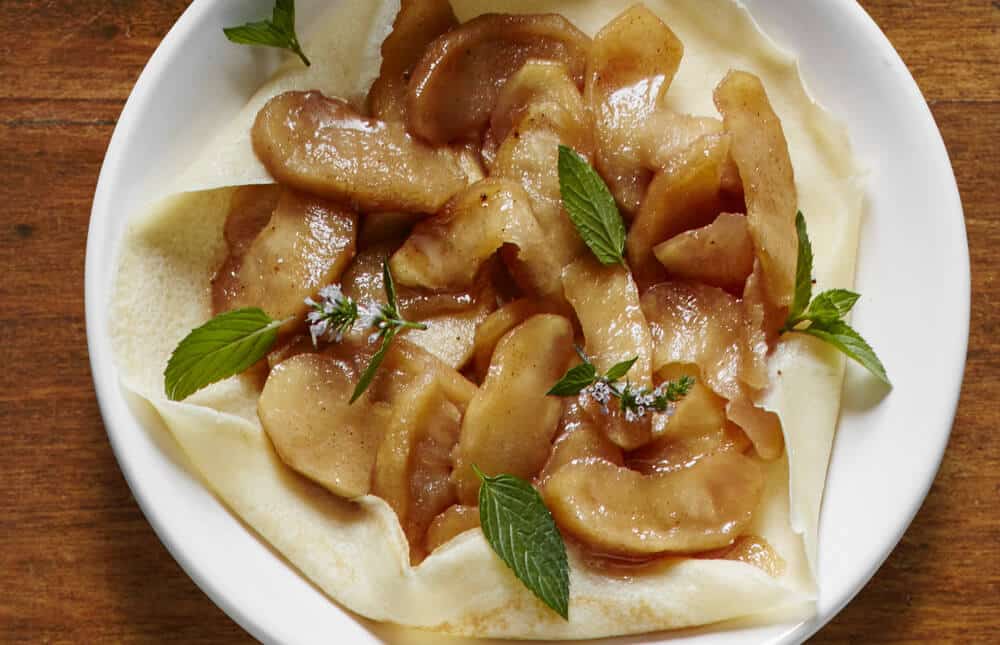 Mint Leaves
Fresh mint leaves add a refreshing burst of flavor to contrast with the savory apple filling.
Tip

Pluck whole leaves off the stem at the last minute. Don't cut or tear the leaves.