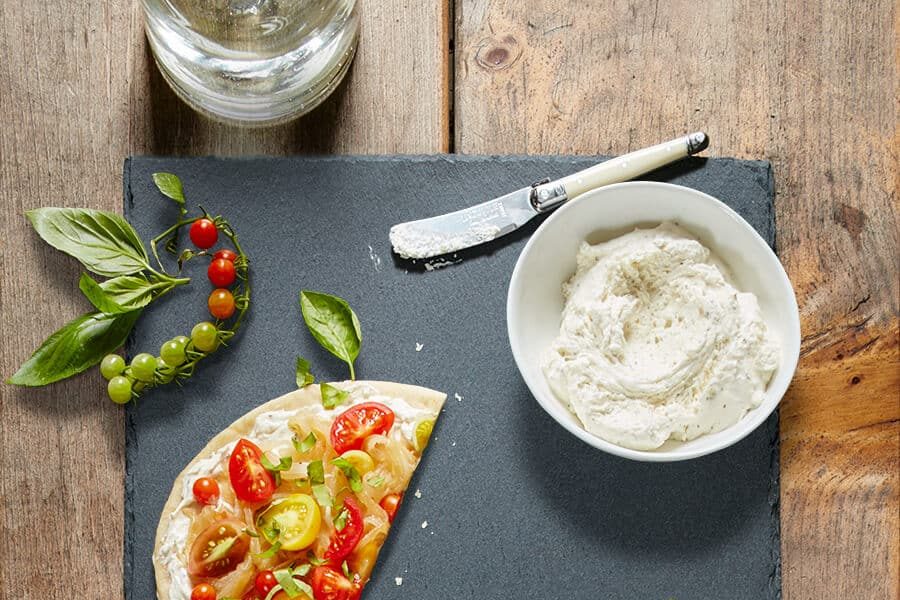 Spreadable Cheese Guide: How To Enjoy Spreadable Cheese For Every Meal
Spreadable cheeses offer a unique burst of flavor with a whipped and creamy texture. This versatility makes spreadable cheese a delicious snack to enjoy in different ways. As a condiment, a dip, an appetizer, this cheese can do it all.
While most people think that spreadable cheese is for snacking and appetizers, there are plenty of creative ways to use spreadable cheeses to elevate your meals. The Président® brand has a variety of gourmet spreadable cheese options to shake up any meal. Read on to learn all the interesting ways to enjoy spreadable cheese for every meal.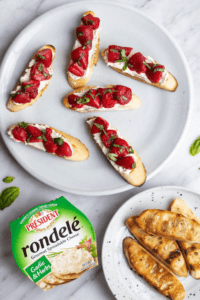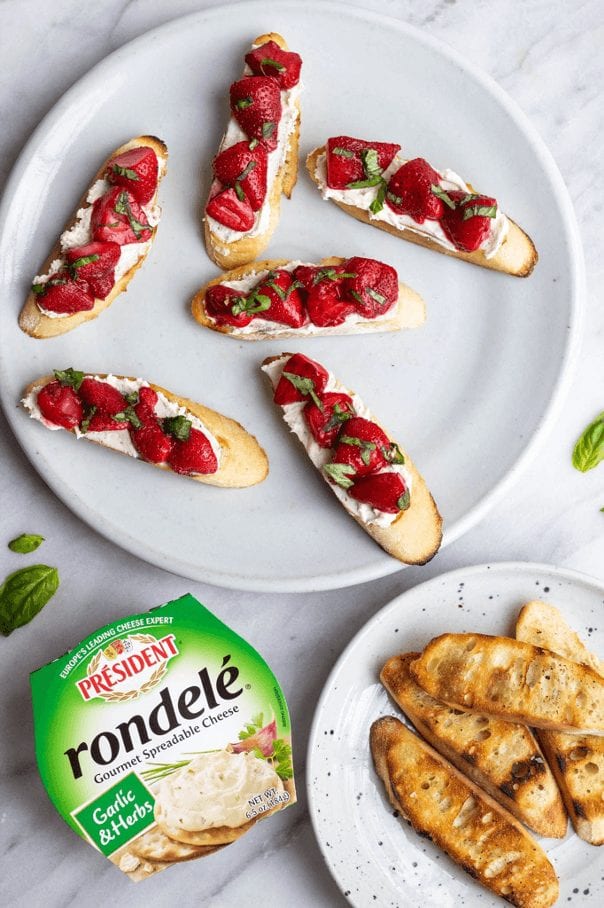 Breakfast & Brunch
The most important meal of the day! The easiest way to incorporate spreadable cheese into your breakfast or brunch meal is to simply use it in place of cream cheese. Try spreading rondelé® by Président on a crostini or toast and top with strawberries for a refreshing and sweet treat to wake you up. If bagels are your go-to grab in the morning, opt for rondelé by Président Garden Vegetable on your favorite toasted bagel. Love your classic egg and cheese breakfast sandwich? Spice it up with the subtle kick of Pub Cheese® by Président Cheddar & Jalapeño for more flavor than plain cheese.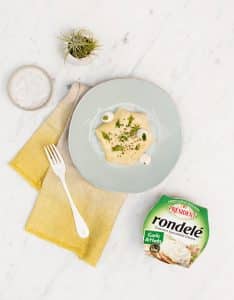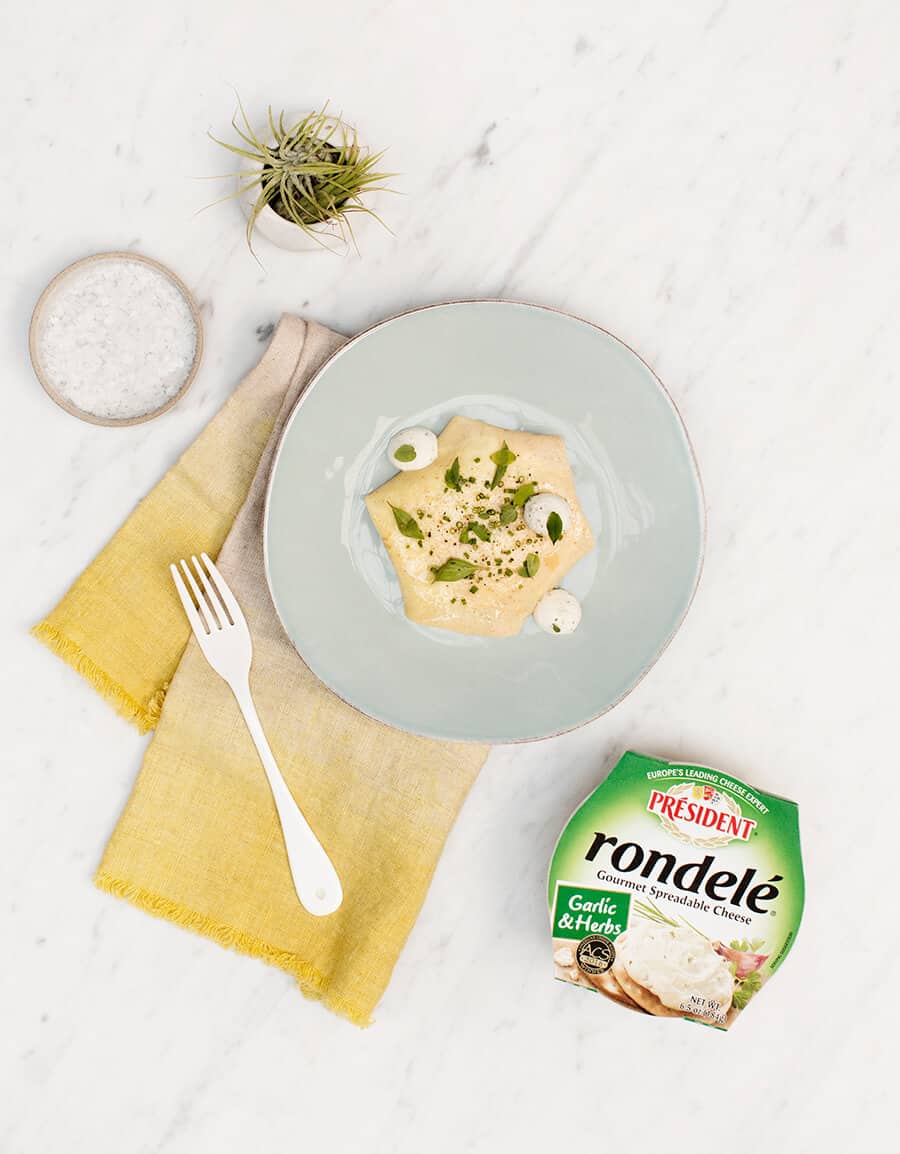 If you're looking to up the ante for your next weekend brunch, this recipe for rondelé by Président Crêpes With Caramelized Onions & Herbs is a savory modern take on a French breakfast classic. The creaminess of rondelé by Président is a delicious complement to the savory onions and herbs. Another great addition to your breakfast table are Pub Cheese Mini-Frittatas. Pub Cheese offers a great balance to the subtle spice of mustard in the simple yet oh-so-delicious fluffy frittatas.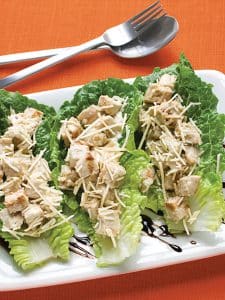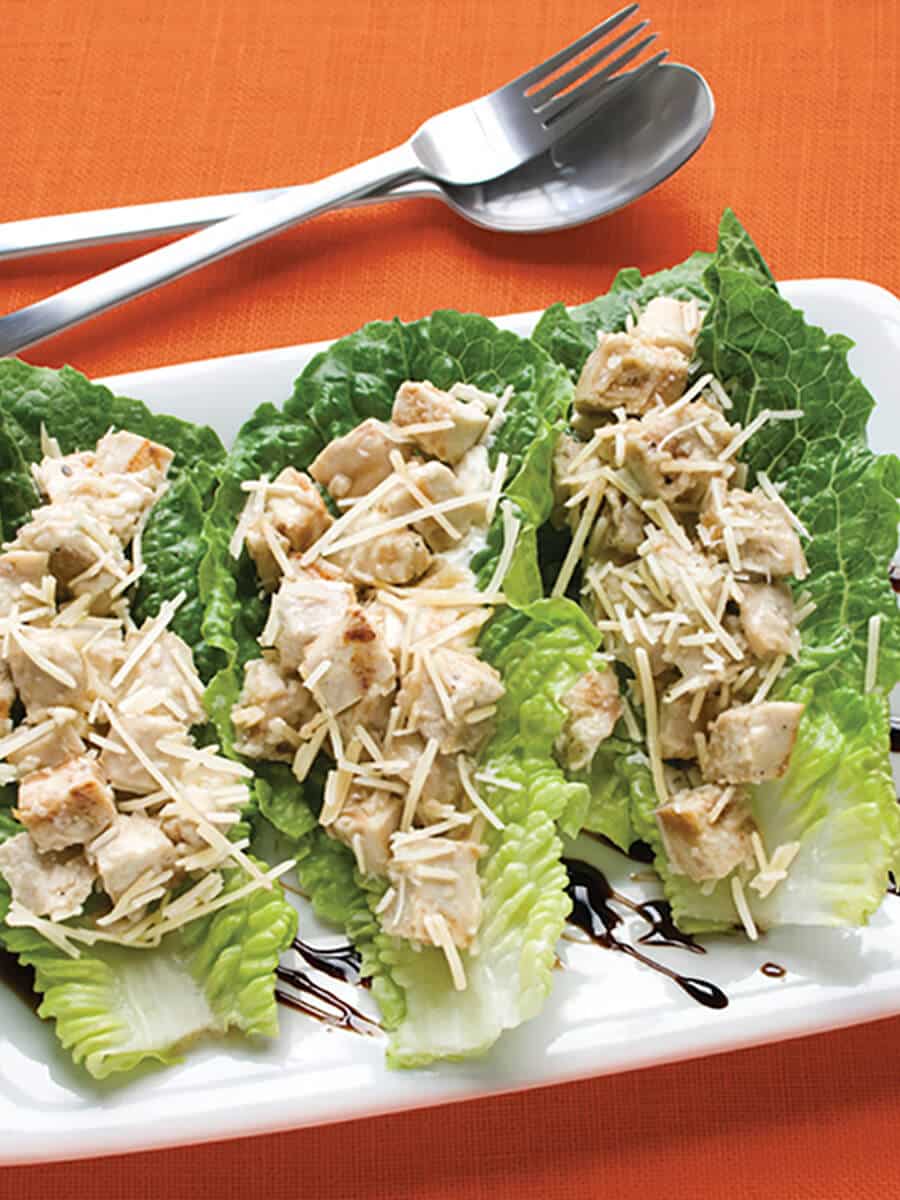 Lunch
Lunch can be one of those meals that doesn't get as much thought as breakfast and dinner, it's in the middle of the day and the desire to throw something together fast and simple is strong. Adding spreadable cheese to your lunch classics is an easy way to add a gourmet flair to your meal but still keeping it simple. Mix some rondelé in with your classic Chicken Caesar Salad for a refreshing and light meal. Another great substitution is to try replacing mayonnaise with Pub Cheese by Président Sharp Cheddar or rondelé by Président in your next sandwich or wrap for a flavorful surprise. In fact, replacing condiments, like mayonnaise or mustard, or slices of cheese with spreadable cheese is the easiest way to elevate your meal!
Quick Bites
Sneaking in a quick snack break has never been easier with the Président brand's newest product, Président Snack Cups! These individually portioned gourmet cheeses come with a cracker or mini pretzel accompaniment. There's something for everyone. One of the best parts about the Snack Cups is that they come pre-portioned so that they're easy and hygienic to carry and share. Snack Cups are filling and satisfying, making them perfect to enjoy from your work-from-home desk, on a walk, in the car, or during a picnic. Add an apple or grapes to the mix and you have a small meal to tie you over until dinner time.
Upgrade your small bites and appetizers with spreadable cheese, such as trying rondelé by Président with Nectarines & Hazelnuts. This unique cheese board is perfect for sharing and offers a surprising yet delightful combination of flavors and colors. If you have a bigger group to feed, go for something bite-sized like Cheesy Appetizer Puffs. Flakey puff pastry stuffed with spreadable cheese, bacon and sweet orange marmalade make it simply impossible to just have one. Last but not least, turn the heat up just a notch with Hungarian Peppers With Garlic & Herb Stuffing. Hungarian peppers have a medium spice level making them more accessible than their hot pepper cousins, a blend of creamy rondelé and sundried tomatoes help cut through the spice while pine nuts, breadcrumbs and olives diversify the texture. No one will be able to stop talking about it.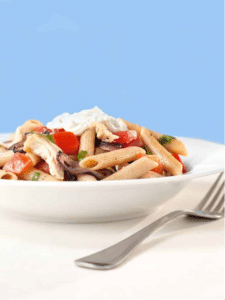 Dinner
Dinner is a perfect time to get creative in the kitchen. Use gourmet spreadable cheese to upgrade classic dishes like pasta, pizza and even mashed potatoes. This recipe combines rondelé with Whole Wheat Penne Pasta, Caramelized Onions and Shredded Chicken for a delicious and filling dinner, we dare you to try and save any for leftovers. Another idea might be to upgrade pizza night, rondelé by Président with Pita, Tomatoes & Basil brings a refreshing and satisfying flavor to the table without guilt. Or take advantage of the warm summer weather and fire up the grill for this rondelé by Président Grilled Lamb Wrap. The indulgent texture of rondelé complements the crisp cucumber and juicy grilled lamb perfectly for a dinner that is refreshing, flavorful, and easy to eat. Mashed potatoes are a staple side dish for any family dinner, we recommend adding rondelé to this classic dish for an added burst of flavor and creamy texture. The easy-to-make mashed potatoes are a necessary addition to any meal.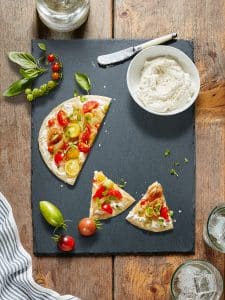 Incorporating gourmet spreadable cheeses into your meals is made simple by the versatility and range of products that the Président brand offers. For more inspiration, check out this recipe page where you can search by meal. To learn more about the array of gourmet spreadable cheese products that the Président brand offers, go to our product page. Happy cooking!